Momentum Volkswagen's finance department has several financing and leasing options available on new and used vehicles. Our team of in-house financial consultants work EXTRA hard, with the largest and most competitive banks to be sure you receive the most competitive rates. Our finance department will help you choose the options that make the best sense for you. So before you visit your local bank LET US WORK FOR YOU!



Here's what Crystal Fusion does for your windshield:



Enables glass to resist costly chips, cracks and scratches





Night driving is easier, with reduced glare





Snow and ice are easier to remove





Cleaning is fast and effective





Protects against acid rain, corrosion and mineral buildup





Water runs off instantly





Improves clarity and visibility to extend driver reaction time.





How does Crystal Fusion™ work?





Crystal Fusion™ bonds with glass at the molecular level. It changes the surface of the glass, increasing its strength and clarity, and decreasing the likelihood of dirt and moisture to cling to it.





Why would I want to use Crystal Fusion™?




Crystal Fusion™ improves driver reaction time by keeping windshields and glass surfaces clearer. It improves visibility during inclement weather, and reduces the likelihood of damage from small road debris. Crystal Fusion™ also allows insects to be easily washed away, and makes ice and snow much easier to remove. It protects against acid rain, corrosion and mineral buildup. It keeps glass looking newer longer and helps you preserve the integrity of your original windshield.






DigiShield Protection Film - click here for offers
Equip your vehicle(s) with DigiShield® Paint-Protection, a revolutionary new product that keeps your vehicle looking like new. With Digi-Shield® there is no need for unsightly car bras or ugly bug deflectors to protect your vehicles paint. DigiShield® provides clear, tough, and almost invisible protective urethane film working to protect your vehicle's covered surfaces from rocks, bugs, scratches, and door dings.
ResistAll


Protects your vehicle's paint against weather induced fading, loss of gloss, bird droppings, tree sap, acid rain etc.


Dent Wizard
Protect your investment from Dents and Dings with our Dent Wizard Service Plan. Everyone knows dents and dings are a consequence of owning a vehicle. Whether its at the grocery store, sports practice, in the parking lot or even in your own garage.
The fact is dents and dings are unavoidable. And what's more expensive to repair. Until Now!
Dent Wizard's paintless dent removal is a process whereby dents, dings and creases are reformed to their original factory condition without any sanding or bonding. Our service plan will save you thousands of dollars on expensive repairs and maintain the integrity of your vehicle.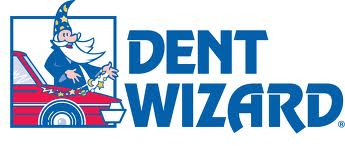 Tire & Wheel Guarantee
Road Hazard Tire & Wheel Coverage - The R.O.A.D InTire tire and wheel guarantee protects your vehicle from common road hazards such as metal, nails, potholes, glass and debris. And, with R.O.A.D. InTire, your're protected nationwide with 24/7/365 sign and drive toll-free roadside assistance.
The 24-hour roadside assistance guarantees that, in the event of a tire emergency related to a road hazard, you would simply call the toll-free number for immediate service from anywhere nationwide. And, you're covered 365 days a year.
Protect yourself and your vehicle now - because you never know what lies ahead



LoJack Recovery System
The most successful Theft Recovery System ON EARTH!
Auto Theft FACTS:
1.2 Million vehicles are stolen each year in the U.S.
That's one vehicle stolen every 26.4 seconds.
Vehicle theft is the costliest property crime in the U.S., costing consumers more than $8.6 billion annually.
LoJack Products:
LoJack Stolen Vehicle Recovery System - Uses a small hidden transceiver to send a signal to police that allows them to track and recover your vehicle.
LoJack Early Warning - For an added layer of protection to your LoJack System, LoJack Early Warning alerts you by phone, email or text message if your vehicle has been moved without your authorization.
Extended Recovery Warranty - Warranty that enhances your LoJack Recovery System or LoJack Early Warning Recovery System by extending your LoJack 24-hour Limited Recovery Warranty for as long as you own your vehicle.
Guarantee Plus 5000 - An additional warranty that guarantees up to $2,500 for your reimbursable expenses if your vehicle is not recovered within 30 days or is deemed a total loss due to theft. In addition, up to $2,500 toward the replacement of your vehicle from your dealer.
*Please see our finance department for full details on these LoJack products.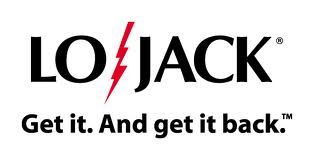 Polystar Windshield Protection
PolyStar 3000 Advanced Windshield Protection is a high tech polymer formulation designed specifically to bond to the microscopic porous surface glass of a vehicle's windshield. When properly applied and cured, it coats and levels the surface creating an ultra slick surface which can limit road debris to right angle adhesion only, significantly reducing potential starring and cracking of the windshield.
3 or 5 Year Limited Warranty with full repair, or if necessary, replacement:
No Deductible
Unlimited Repairs
Local service rep comes to your office or home!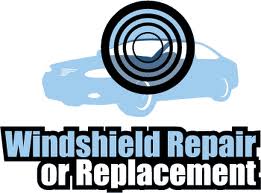 Calibre - K40 Electronics
100% immunity from speeding tickets! - We'll pay any and all radar speeding tickets you get for one year after purchase. No manufacturer of ordinary detectors dares offer this protection.
100% performance guarantee - If your new Calibre Radar Detection System does not outperform any other radar detector you've owned, return it within 30 days for full product credit.
100% protection against theft of the unit! - If your Calibre is ever stolen anywhere, under any circumstances, K40 will replace it at no cost to you. Just provide K40 with proof of purchase and a copy of the police report that was filed.
100% 3-year quality guarantee - We're so sure of Calibre's quality that we've tripled our warranty! We'll pay for any and all repairs or replacement of defective parts for three years after purchase.
*from the K40 Electronics manufacture. Elgin, IL 60123 - www.k40.com

Phantom Footprints
Invisible Phantom Footprints protects vehicles on six different areas with permanent, tamper-resistant labels. These labels are impossible to remove intact. When an attempt is made to remove one, a phantom image of the unique registered vehicle code number is left on the vehicle. This phantom image can be seen only under UV light.





EasyCare Vehicle Service Contract

s




EasyCare Vehicle Service Contracts are designed to give you peace of mind that lets you truly enjoy your vehicle. We know that purchasing a vehicle is one of the most important decisions you will make. These days you are likely to own your vehicle longer than ever. In fact, the average person will keep a vehicle for 4 - 5 years. The average factory warranty covers your vehicle for 3 years or 36, 000 miles, and if you are buying a used vehicle it may not have any warranty left. Plus, repairs on today's sophisticated vehicles can be very costly. And naturally, the likelihood of needing a repair increases as the vehicle ages. That's why we developed the EasyCare Vehicle Service Contract, One of the most comprehensive service contract programs available anywhere. You select the plan you want. You can choose from several different plans, with terms of up to 7 years*/100,000 miles and various deductible options.
*Term availability is based on the age of the vehicle and the mileage on the odometer at the time of sale.


It's that sinking feeling that every car owner experiences at some time. You can't find your keys, and you need to pick up the kids from school, drive to an important client meeting or pick up your spouse from the airport.
And with the costs of new high-tech electronic keys/fobs reaching several hundred dollars, replacing them can be an expensive proposition.
That's why EasyCare offers KeyCare.
EasyCare KeyCare provides 24/7 emergency assistance protecting you and your family from being locked out of your car or home. With KeyCare, you receive the following benefits:
24 Hour Lock Out Assistance


Simply call the 24 Hour EasyCare KeyCare Assistance toll-free number, 800-865-4249, and someone will come out to unlock your car or home.
Replacement Coverage ? EasyCare picks up the cost of replacing lost or stolen keys/fobs, including home or other keys that were lost.
Recovery and Identity Protection


Keys are recovered without putting your identity or location at risk. With KeyCare, you'll receive a key tag with your EasyCare member number and postage-paid return address. Anyone who finds the keys can drop them in a mailbox for return to the secure KeyCare Return Center. You'll be contacted immediately, and the finder will never know your name or address.
Taxi, Loaner, Towing and Driver's Valet Assistance

If replacement keys can't be made at the lock-out location, KeyCare will provide you with a taxi or rental car, and even towing coverage.
Special Finance
If you are requiring special financing or have had credit problems in the past, at Momentum Volkswagen we have experts that specialize in helping credit-challenged individuals obtain affordable financing and help you re-establish your credit. Call us at
(800) 458-6340
to help you through this process. You can also fill out a secure online credit application
.
Foreign Business Professionals
Business professionals from foreign countries who are working in the United States may be eligible for financing through Volkswagen Financial.
Click Here for more details
College Graduates
Let Momentum Volkswagen help you get behind the wheel of a new or Certified Volkswagen with special programs designed for recent and soon to be college grads. We also have something for you foreign students as well.
Let Momentum Volkswagen help you with your greater Houston car loan needs. We have a large auto financing provider network, and we specialize in getting auto loans that fit within your budget. We offer quick approvals and low rates! If you have been thinking about getting a new Volkswagen or used car in the Houston area, we can help you do it quickly and easily.Simply fill out the Momentum Volkswagen
online car loan and financing application form
to get the auto financing process started right away. There's no obligation to buy today, so do it now while you are thinking about it. Contact one of our associates at
(800) 458-6340
to schedule an appointment to come in to our dealership, located at
2405 Richmond Ave
.


Lease vs. Buy
Whether you lease or buy a new car, you must know which fits your situation best. When you buy a car, you pay for the whole vehicle. You will usually make a down payment, pay the sales taxes in cash or roll these taxes into your auto loan and pay an interest rate. You usually will make your first payment a month after you sign your contract. This option is great if you like to keep your cars for a long period of time and have a need to put unlimited miles on the vehicle.

When you lease, you are paying only for what you use. You do not have to have money to put down, you typically only pay sales tax on your monthly payments, and are charged with a money factor that is similar to the interest rate on a loan. You make your first payment at the time you sign your contract.

Learn from our trained finance staff about financing your next vehicle.

We are ready to make your auto buying experience a stress free one. Our staff, online or onsite, is ready to help you!



Houston Car Loans & Leases - Momentum Volkswagen



The Momentum Volkswagen finance center works with many area lending sources to offer customized car loans and leases. This means we are able to provide you with a great low rate on your new or used car loan in Houston even if you have less than perfect credit.

If you're thinking about getting a new Volkswagen , or a used car, come down to Momentum Volkswagen at 2405 Richmond Avenue. We'll get you the vehicle you want, at a great price, and smoothly guide you through the financing process.

If you would like to start the process of getting a car loan in Houston right away, we suggest you start by understanding your budgeting options. You can find your estimated monthly loan payments by using our online payment estimator; and you can apply for financing with our secure online finance application
.
For New or Used Car Loan Questions Call:
(800) 458-6340